Place and story: Where you are is a function of fiction
First Published Wed, May 18, 2022, 06:00
Marc-Ivan O'Gorman
"When I think of the bricks and concrete of my hometown, am I bringing to mind nothing more than a fiction?"
Recently, I was made the writer in residence in my own town. A simple formula, on the face of it, except I fulfilled half of the assignment remotely. The experience prompted questions; where do we reside anymore, and what makes a place?
I was born and grew up in Carlow. I jumped into the 11ft6 end of the pool in the summer, danced in Mimes Nightclub, played gigs in Archies, acted with the Dolmen Musical Society, and inhaled the treacly smell from the sugar factory as I kicked the fallen leaves from the Court House trees on my way to school.
None of these things exist anymore.
My mother recalls our town with the swimming club on the river Barrow, The Ritz Ballroom, and Governey's boot factory. She remembers entering a darkened forge near Graiguecullen bridge and watching sparks float in the gloom as a blacksmith shod a horse.
None of those things existed for me.
Are we talking about the same place?
We know this idea. You never step in the same Barrow twice, or as Thomas Wolfe offers, in advice I routinely ignore, you can't go home again. But even the most Buddha-like among us choose to think that, of all of life's changeable components, at least place is fixed.
But it's as fixed as fog.
The story of place is constantly evolving, as ineluctable as shifting tectonic plates, or coastal erosion that continuously reshapes its surface. But the protean force of this human construct acts faster and has more change-making power than flowing glaciers or dissipating topsoil.
As for fog, it didn't exist, according to Oscar Wilde, until Whistler painted it.
Bricks and concrete
When the Romans sacked Jerusalem, breaching three protective walls, their leader made straight for the city's hub, the Temple. Here he continued to the inner sanctum, seeking the essence of a site that 12,000 Jews had laid down their lives to defend. At the centre was the Holy Place in which a mere piece of fabric stood between him and the Holy of Holies, the navel of the world. Whipping back the curtain he found an empty room. The heart of the city was incorporeal. A historian from that same place, Yuval Noah Harari, tells us most people think in stories, and "the best stories are not abstract; they are concrete".
When I think of the bricks and concrete of my hometown, am I bringing to mind nothing more than a fiction? Carlow, the town in the county of the same name, arbitrarily delineated, as all Irish counties are, by peoples from elsewhere, with a name supposedly an anglicisation of the word Ceatharlach, the Gaelic for four lakes. Where these four lakes dwell has yet to be disclosed. It sounds like someone made it up.
The place may be made-up, but at least I was there, right – in person as, you know, the writer in residence?
Well, partially. Covid obliged me to carry out my duties at first remotely. I was bodily in the place where your remote takes you, the land of TV and films and fairy stories; Los Angeles, or to give its original title, El Pueblo de Nuestra Señora la Reina de los Ángeles sobre el Río Porciúncula, that is, The Town of Our Lady the Queen of the Angels on the Prociuncula River.
Well-crafted tale
In celebration of an assumption, the missionary men who first stepped into this river, christened it after a small chapel in Italy where St Francis formed his order of mendicants. California itself takes its name from a fantastic account of Amazonian tribes, Virgin Queens and Griffins. The west coast did not await the emergence of Tinseltown to get into the myth-making game.
Even my presence in this bright and guilty place is thanks ultimately to a well-crafted tale. A long time ago, in a galaxy far away, I made a film that won a scholarship that sent me to university in upstate New York. It was the first time I had been to America. But in fact it wasn't. I had grown up in America. Sesame Street, Mohammad Ali, Star Wars, Roots, Dallas, A-Team, Starsky&Hutch. You get the picture, we had a TV. My external world may have been a reluctant slouching towards the Christian Brothers in a rain-soaked duffle-coat, a leather satchel on my back. Inside I was leaping from building to building with my spidey senses a-tingling, or tip-tapping through the raindrops, beaming like Gene Kelly.
America was a sort of homecoming. Like on the telly, New York had yellow cabs and fire hydrants and steam coming up from the ground, Americans asked me to have a nice day and if I wanted fries with it. Some of these Americans were exceptionally welcoming, because they were Irish too. Born in Ireland? No. Parents born in Ireland? No. Grandparents born in Ireland? No. Okay, not Irish then. That's how I felt at the time but that was before I realised place is a function of story.
Land of fable
The United States is the ultimate land wrought from fable. Since its inception it has been a destination for millions writing their own story. And when they arrived, rewrote the lands they left behind. I now accept someone's identity as Irish even if their people have lived for five generations in Illinois. We reside in a world of our own making.
This is truer now than ever. Technology connects with a punch of such force it separates the mind from the body. When my digital avatar zoomed in to perform my residential role to psychically traverse the fictional landscapes of local writers, I was physically in an apartment at the midpoint between Paramount Studios and St Brendan's Church. I was virtually in my hometown but actually nestled between far-flung monuments to story both sacred and profane. Stories often crafted by the Irish, which in turn motivated their voyages of imagination and exile. The studios have always embraced the sons and daughters of Róisín and their gift for telling tales, while the church maintains that Brendan, a boy from Kerry, sailed west to discover this whole kooky, mixed up hill of beans. Ireland is a nation of pilgrims, but not all pilgrimages involve travel.
Gertrude Stein said of another Californian city, "There is no there, there." But she could be describing anywhere and everywhere. Writers, like navigators, help us find our place in the world. We create home by creating stories about ourselves, narrating meaning into our existence, where we're from and where we are going. In this way, I'm the same as everyone else, I'm a writer of residence.
Marc-Ivan O'Gorman's shows Looking for William and Mouths Making Water will be staged later this year in Carlow and Los Angeles, respectively
Who shot William Desmond Taylor? The Irishman who shook Hollywood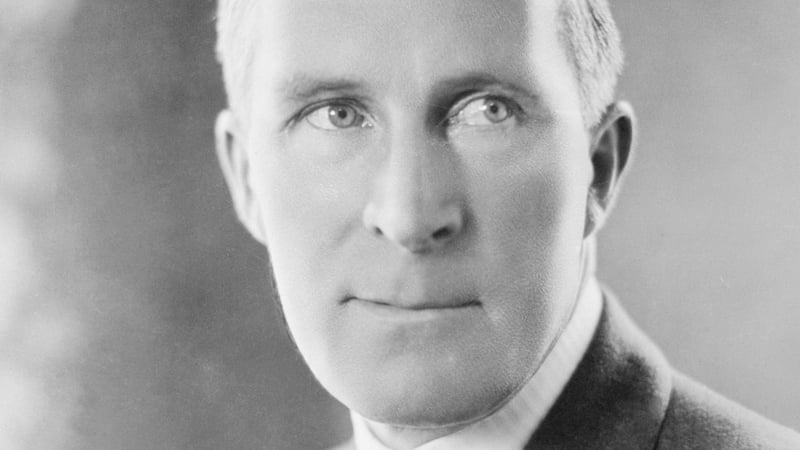 Marking the centenary of a case considered to be Hollywood's greatest real-life murder mystery, writer and filmmaker Marc-Ivan O'Gorman revisits the life and death of fellow Carlow man William Desmond Taylor…
Winter in Los Angeles and the Santa Anas blow palm leaves from towering trunks; their giant fans lie disruptively on the manicured lawn of Hollywood Forever.
The ironically titled cemetery shares a wall with Paramount Studios, and amidst the recent headstones displaying local Russian Jews and Armenian Christians lie a constellation of forgotten stars of the silver screen.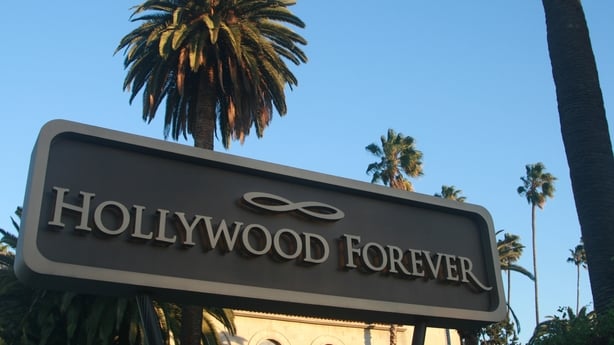 A general visitor might recall the tragic and often scandalous lives of some resting here, a Judy Garland or Virginia Rappe, but it is a former employee of the adjoining studio who is without question the most infamous. Director William Desmond Taylor, interred in the Cathedral Mausoleum, was at the height of his success when he was found dead in his apartment in 1922.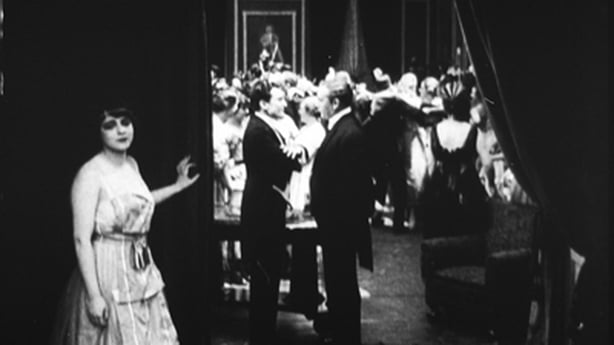 Taylor's journey resonates with me because we were born on the same road in Carlow 100 years apart; like him, I moved to Los Angeles to make movies, and now I live in an apartment built for Paramount employees, a stone's throw from the lot. Discovering that a pioneer of Hollywood and founding member of the Director's Guild was from my hometown was a surprise, but it is the circumstances of his death that makes Taylor's story shocking.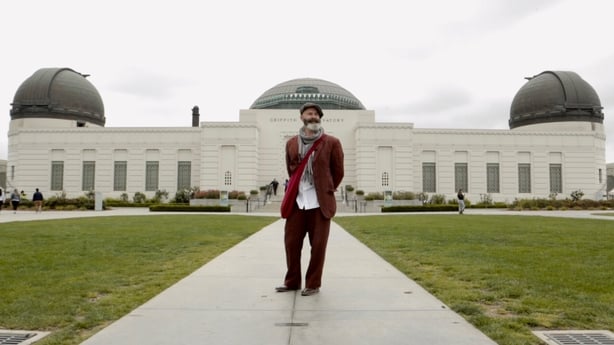 On the morning of February 2, 1922, Taylor's manservant, Henry Peavey, entered his apartment in the tony neighbourhood of Westlake to find the 49-year-old director lying dead on his living room floor. Immaculately dressed as always, Taylor appeared in repose; the elegant positioning of the body suggested a scene from one of his own movies. Peavey assumed his boss was asleep, a perfectly healthy man, lying in an undisturbed house. Later that day, when police moved the body, they discovered that Taylor had been shot in the back. Hollywood would never be the same again.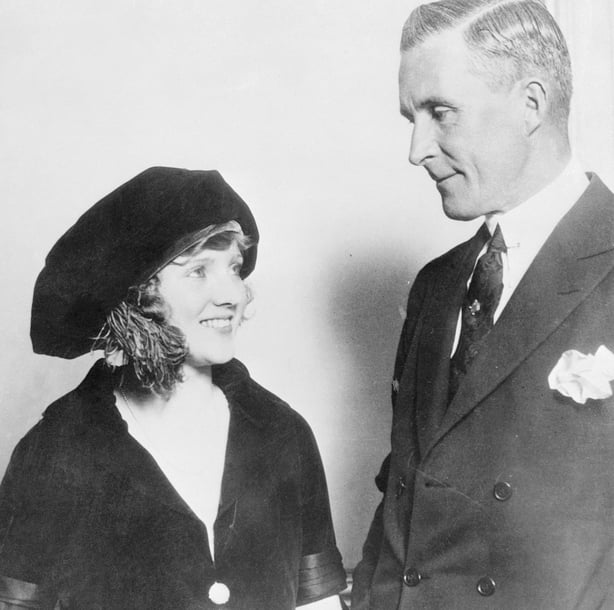 By 1922 American filmmaking had successfully moved from its east coast beginnings in Fort Lee, New Jersey and Astoria, Queens, to the frontier town of Los Angeles. The war in Europe and the development of the integrated studio system had made 'Hollywood' the unrivalled capital of global film production and distribution. The residents of this community, 'movies', as filmmakers were known then, were a ragtag bunch of east European immigrants, former plumbers, cowboys, Hoofers, and adventurers of all stripes. They were not from the higher echelons, yet they had suddenly become spectacularly wealthy and world-famous. This was a very alarming situation for the powers that be.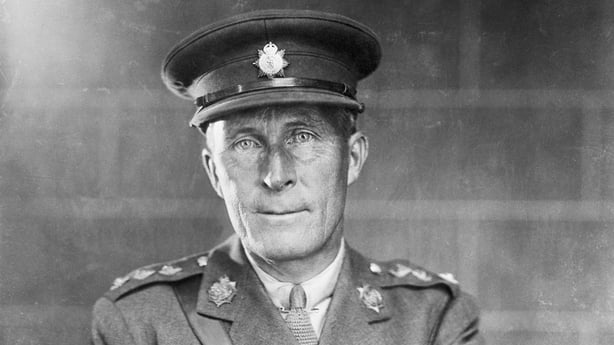 When they rolled over the body at 404 B Alvarado Court Apartments, revealing the fatal bullet hole, Hollywood was already on a precipice. The aforementioned Virginia Rappe had died after attending a party thrown by Roscoe 'Fatty' Arbuckle, plumber-turned-millionaire comedian. The spurious claim that Rappe's death resulted from a sexual assault by Arbuckle led to a pruriently publicised murder trial. Prior to this outrage, puritanical forces pressured the film business, claiming lust and idolatry were at the heart of this new medium; it promoted bad ideas to the lower classes, those who could spare a nickel to go to the flickers. Now it was clear that this ragtag bunch were behaving even worse than their onscreen characters. The Arbuckle case confirmed the rumours of rampant drug abuse and promiscuity in Tinseltown. Hollywood bosses, who, as immigrant jews, never felt secure in their position, knew that their burgeoning business was hanging by a thread. Two years into prohibition, it was abundantly clear that if moralists could ban alcohol, Moving Pictures had no chance. They would not survive another disgrace.
Listen: Who Killed Bill? A radio documentary by Marc-Ivan O'Gorman
As reporters and police delved into the case, it became apparent that this was the big kahuna of Hollywood scandals. Firstly, Taylor wasn't his real name; the elegant English gent, as he presented himself, was an Irishman by the name of William Deane Tanner. Had he changed his name because he abandoned his wife Ethel and their child Daisy several years earlier? Why did he have a series of sketchy menservants, the current up on indecency charges and the previous one blackmailing him? What was celebrated actress and reputed coke addict Mabel Normand doing in his apartment the night of his murder, and why was there ladies underwear and love letters from a young starlet found in his belongings?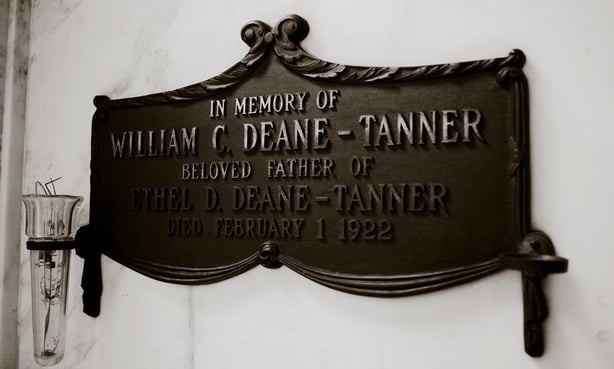 Some of these disclosures were willful distortions by a salivating yellow press, twisting any detail into a salacious headline. Some facts that emerged were true. Taylor, or Deane-Tanner, had grown up in Ireland, the eldest son of a British Army officer. For reasons that later become apparent, he did not follow his father into the military but became a 'remittance man'; he was, in effect, paid to stay away — sent to a dude ranch in Kansas, run by an Ulsterman named Ned Tunley. Here Deane-Tanner got a taste of American life and decided never to live in Ireland again. He moved to New York, set up an antique business, got involved in acting, met and married a showgirl and had a child. And then, one day, inexplicably disappeared, never to return to New York. He wandered the United States, doing odd jobs but keeping his hand in at acting, finally settling to work for the Goldmines in the Yukon. He got word that they were looking for actors in Los Angeles; he changed his name and moved south to find fame in the city of second chances.
Watch: The Soul of Youth, a feature film by William Desmond Taylor
When William got to Los Angeles, Hollywood was not a thing. Paramount Pictures hadn't formed, it was still Players-Lasky, and DeMille had yet to shoot Squaw Man, Hollywood's first feature. But William's striking looks, Irish charm, acting experience, and ability to ride a horse (His youth in Carlow not entirely wasted!) made him ideal for what John Ford called 'horse operas'. Thirty movies later, he moved into directing and had helmed 60 films at the time of his murder, including first screen adaptations of Tom Sawyer and Huckleberry Finn. He directed Hollywood's biggest star, Mary Pickford, and was training her successor, Mary Miles Minter.
Watch the trailer for William Desmond Taylor's film Huckleberry Finn
So who shot him and why?
That is the mystery that remains to this day. His killer was never found. Some say it was the mother of Miss Minter, whose love letter appeared in his apartment; some say it was drug dealers who were upset at his anti-narcotic stance and protectiveness of his best friend Mabel Normand; others say it was an extortion threat gone wrong. We might never know but what we do know is his murder was the last straw for the Studio bosses; they brought in Republican Politician Will Hays to clean up the industry before public opinion closed it down. The self-censorship policy that dictated movie content for 30 years, also known as the Hays code, directly resulted from Taylor's murder.
There are a half-dozen books on William Desmond Taylor and a Broadway play; the 1951 movie, Hollywood Story, was inspired by his killing. For several years, I ran an arts festival, Taylorfest, where we screened his few remaining films borrowed from the Library of Congress. From time to time, a podcast emerges that examines the unsolved murder that shook the silent era. But mostly, people have never heard of him.
The cemetery's gardener removes the unsightly fallen palm leaf returning order to the lawns, Taylor lies in the mausoleum, and Hollywood goes about its business.
An Irishman's Diary
MARC IVAN O'GORMAN
THE STORY starts like a classic film noir. The early morning peace of a suburban Los Angeles neighbourhood is shattered by a terrified scream.
The residents of the Alvarado Court Apartments rush to their front doors to find Henry Peavy, the manservant of the famous Hollywood director, William Desmond Taylor, emerging distraught from 404-B. It is 7.30am, February 2nd 1922 and he has just discovered his employer lying dead on the living room floor, shot in the back. Hollywood would never be the same again.
It was a long way from Carlow town where Taylor was born on April 26th, 1872 to British army officer Major Kearns Deane-Tanner and his wife, Jane. Taylor or William Deane-Tanner, as he was christened, was expected to join the services but had ideas of his own. He was interested in the stage. Perhaps to make a man of him, or perhaps to get him out of sight, William was sent, at the age of 18, to Runnymede Ranch in Kansas, a Wild West finishing school for wayward British Gents. It was here Taylor would fall in love with the freedom of America and make it his home for the rest of his life.
After several years criss-crossing the US working in menial jobs, Taylor ended up in New York City. He immediately gravitated to the theatrical circle. He found himself a glamorous wife, a member of the hugely popular dance troupe, the Florodora sextette, a Miss Ethel May Harrison.
He exploited his background of old world gentility to enter the antique business. The Tanners had a daughter Daisy, but before Daisy saw her seventh birthday Taylor disappeared. Why exactly he left is unclear but he was never to return. Once again William found himself wandering throughout the US and Canada working variously as a hotel night clerk, in a paper mill, and at a gold mine before finally arriving in Los Angeles. He was now in the right place at the right time, for Hollywood of 1913 needed men with his refined looks, his skill with horses, and his education. At the age of 31, the former antique dealer ditched the name Deane-Tanner and reinvented himself as William Desmond Taylor, actor.
He would appear in 27 movies, most notably in the eponymous role of Captain Alvarez (1914), in which, the publicity department claimed, he performed the most dangerous stunt in cinema history by riding his horse at full gallop across a rope bridge. But it was also in this year that his directing career began. He went on to direct 59 films, including the first screen adaptations of Tom Sawyer (1917) and Huckleberry Finn (1920).
If the story ended there Taylor would have been just one of the many Irish pioneers of early Hollywood. He rubbed shoulders with the showbiz elite, like America's Sweetheart, Mary Pickford, and author Somerset Maugham. Well born, well-paid, and well-liked in an industry on the verge of global domination, he had it all. So where did it go wrong? Taylor's murder was never officially solved, though there are no shortage of theories as to who pulled the trigger. He was avowedly anti-drug and yet his best friend, and the last known person to see him alive, actress Mabel Normand, had a history of drug abuse. It is claimed he confronted dealers, of which there were many preying on the film community at the time. Perhaps he antagonised a murderous drugs peddler? Another theory suggests Mary Miles Minter, a rising star with a penchant for older directors, came to his house with a gun threatening to kill herself in a melodramatic act of unrequited love and in a struggle to restrain her Taylor got shot. Some point to Mary's controlling mother, Charlotte Shelby, who had a history of threatening her daughter's co-workers with her 38.
The stories abounded – this was Hollywood after all.
With the killer on the loose, press speculation dragged on for months. This was the industry's worst nightmare. At the moment of Taylor's death Tinsel Town's image was already becoming tarnished. Roscoe "Fatty" Arbuckle, America's biggest (in both senses of the word) comedic star was awaiting the jury's verdict on the second trial for manslaughter of aspiring actress Virginia Rappe. Arbuckle was soon acquitted but the story of Taylor's murder would run and run.
The studio heads knew that in an era of prohibition they had to act fast or public perception of a "Hollywood Babylon" would bring on government regulation or, worse, a complete shutdown. So they recruited Will Hays, the man who had cleaned up baseball, to set up the Motion Picture Production Code, or Hays Code, which would determine the moral standards of Hollywood both on and off the screen for the next 40 years. The film industry would become respectable.
From the first newspaper reports on the day of his death, to the many books devoted to the subject, to the profusion of theories currently circulating the web, there has been a continual fascination with the Taylor story. A story that is said to have inspired Billy Wilder's movie classic, Sunset Blvd (1950), and consumed generations of movie directors from King Vidor to Kimberly Pierce. Ninety years later, it's still a compelling tale: of how an Irishman's murder became Hollywood's greatest mystery.
MARC-IVAN O'GORMAN is writer and director of Who Killed Bill? a docu-drama on Newstalk, May 12th & 13th.
Taylorfest is a 140th anniversary event screening a selection of Taylor's films, September 21st-23rd in Carlow. See: williamdesmond-taylor.org/taylorfest.
© 2018 irishtimes.com
Today is Saint Patrick's Day, the national day of Ireland. Monuments across the globe like the Sacre Coeur in Paris, the Empire State building in New York, and the Colosseum in Rome will glow green in honour of the Emerald Isle. In India, who cares? If it comes on the radar at all, it will surely strike one as being faintly ridiculous. That's how we feel about cricket.
Sure, when we beat the West Indies the other day, it appeared, not with great prominence, on the sports section of our papers. Rather, column inches were largely devoted to reporting the multiple Irish wins at the Cheltenham Races, the likelihood of retaining their 6 Nations Rugby Championship title, and Padraig Harrington hoisting another PGA trophy in Florida. When we subsequently lost to another side (Pakistan) with the audacity to wear Green, few in Ireland noticed.
You see, we mostly play Gaelic games: vigorous indigenous sports like Hurling, (similar to hockey but the ball is struck into the air) or Gaelic Football, (an apparent cross between soccer and basketball). We've produced one of the greatest soccer players in history, Georgie Best, some of the greatest rugby players, we have the world's greatest golfer, and so on. Despite having a population the size of South Delhi, we are known, to use a boxing term, to punch above our weight (FYI: four Boxing medals in the last Olympics).
This passion for sports even filters all the way down to the minority interest variety like potholing, croquet or cricket. Apparently, cricket was once popular in Ireland, but that was a long time ago. Our Nobel laureates differed on the game's innate appeal. G.B. Shaw famously remarked that "Cricket is a game played by 22 flannelled fools being watched by 22,000 flannelled fools.", while avid sportsman and French resistance fighter, Samuel Beckett, to quote Wisden, "had two firstclass games for Dublin University against Northamptonshire in 1925 and 1926, scoring 35 runs in his four innings…"
The problem for Irish people is the Imperial overtones of cricket; it has never fully rid itself of the tag of the "garrison game". The unrelenting Englishness of it is all too much to take; the wearing of the whites reminds us of the flag of St. George, the chartered accountancy of the scorekeeping smacks of colonial bureaucracy, and the necessity to use absurd terms like googlies, yorkers, zooters, or silly midoffs can only be explained as some kind Orwellian nuspeak to remove the poetry from our Celtic souls.
It wasn't merely the requirement to play an English game (one would be hard pressed to find a game they didn't invent), it was the requirement to behave like the English to play it. Lots of strategising, tactical adjustments, and well, standing about. Sometimes for days on end. Should there not be a degree of urgency in a sport? This is why I have difficulty determining if the quote about "long periods of boredom punctuated with moments of extreme terror" refers to modern warfare or test cricket. This may be the nub of the problem. In Ireland, we admire vigour, passion, full-blooded commitment, getting stuck-in, "giving it a lash", "putting them under pressure". Granted, this charging over the hill giving it the full 'Braveheart" while our opponents wait dead-eyed, coolly loading their cannons may have lead to 800 years of oppression. Still and all, this lack of physical contact in the sport just seems a little wishy-washy.
Obviously, the reality of some gigantic professional cricketer firing a scarlet projectile at your head at 100 miles an hour is very different to the perception of this fey gentility. The difficulty for the Irish public is to draw a distinction between the image of Landowning Gentry in the 'Big House', the ruling class of AngloIrish ascendency, the Raj in the Rain, as it were, and that of cricket's much vaunted tradition epitomized in sepia-toned pictures of curly-tashed toffs, gamboling on the cricket-creases of yesteryear. Essentially, it's Downton Abbey, where you may have noticed, the Irish are the drivers and the English are the drivees.
We are, as a result, always taken aback by Indians' enthusiasm for the sport. You have kicked the British out, right? You no longer have to pretend to like this Victorian nonsense. You have this extraordinarily rich culture in music, art, literature, science, architecture, food and so on and you actually choose to play cricket? Of course, most Irish people will not have been exposed to the joys of Kabaddi.
Having said all that, and despite the lack of resources available domestically and support internationally, Ireland have a cracking cricket team. In successive World Cups we've beaten Pakistan, England and the West Indies. We've got the highest ever successful run chase (against England, 2011), that there have only been five 300+ run chases in the competition and we've got three of them and, of course, the fastest century (Kevin O'Brien against, ahem, England). And all of this from an "Associate Member". It seems, to cite Orwell once more, that within the sport, some nations are more equal than others, though surely that's not cricket?
The ultimate irony in all of this is that the captain of the English national team is an Irish man, a born and bred Dubliner, by the name of Eoin (pronounced "owe-in", Irish for John) Morgan. Whether, as some joked, Eoin's form had dipped so low he could no longer hold his place on the Irish team and had to settle for playing for our near neighbour, or perhaps, looking at how ignominious his adopted team's departure from the competition has been he is in fact a fifth columnist, bringing English Cricket down from within, either way. Happy St. Patrick's Day.
Marc-Ivan O'Gorman is showcasing Irish animation in New Delhi, Bangalore and Mumbai as part of the current Irish Film Festival of India.
Whatever about an Arab Spring, there is no Indian Spring, at least not in Delhi. Fog and winter temperatures that reach freezing give way, almost instantly, to daytime highs of 95 degrees. In the space of a week, the heaters are turned off and A/Cs are turned on. And so, I arrive to find the fat four-petalled blossoms of silk cotton trees strewn across streets, their crimson flesh mulched by the ceaseless traffic; scattered too are the spiky vermillion cast-offs of bottlebrush tree, all plant life seemingly ridding itself of excess layers like a child playing in the summer heat.
I am greeted also by Holi, the Indian festival that is an advertising execs dream. The multitude clad in white throw colour at each other while under the influence of bhang lassi (if you can imagine marijuana flavoured Yop). Tourism board ultra-slo-mo images of models, ecstatically gyrating in explosions of colour against backdrops of impossibly romantic, Rajasthani palaces, is at odds with the reality of gangs of young fellas out to destroy some unsuspecting passerby with water balloons filled with toxic Chinese dye. The best analogy is the contrast between the Hollywood portrayal of a snowball fight: a powdery dreamworld of hilarity and fun, and the Irish reality of getting pressure-packed ice-blocks rifled at the back of your neck by some delinquent.
But perhaps I've become jaded, for this is not my first spring in India. I now take for granted the oddities of everyday life on the streets of India; the family of five, including a babe in arms, travelling on a scooter, the driver the sole wearer of protective headgear, (perhaps a construction worker's hardhat), or at the mutilated beggars rapping their stumps against your car window, or the cow, elephant, camel or monkey wandering among the traffic of cycle rickshaws, Porsche SUVs, three-wheel 'tuk-tuks', and curtain-lined Morris Ambassadors.
India has been my home-from-home for a decade now, and my view of it has altered as much as the country itself has changed in the time. When I arrived it had just began to bear the fruits of 'liberalisation', the current prime-minister Manmohan's Singh's initiative to unleash the Indian entrepreneurial spirit. What was available to the visitor in 2000 in the way of services was very different to what visitors experienced previously. That said, I recall sitting in a hot and cramped 'internet cafe', trying to get my emails via dial-up while the owners mom stared at me suspiciously from her plastic lawn chair. Or standing on the side of the road making international calls from an 'STD' booth. There was no western food, nor decent coffee, never mind a pint of stout. Now everything is available.
From my shuttling back and forth a strange dichotomy soon emerged. When I returned to Ireland, Indian life seemed so alien that I wouldn't know where to begin when trying to share my experiences. I hadn't set-out to live some radical adventure. I was just living, yet it appeared I was living in an entirely different world. Between the domestic help (that's right, servants), the poverty, the wealth, the politics; an incumbent Congress party, the opposition Hindu Nationalists, the movie stars; Amir Khan, Salman Khan, Shahrukh Khan, Irrfan Khan, Saif Ali Khan, the cricket stars, page 3 (different connotation) socialites, 26/11, 2G scandal, and a myriad of other themes that exercised the Indian imagination gain little traction in Ireland.
Similarly, the obsessions of daily life in Ireland did not hold much currency at dinner parties in New Delhi. There was occasional interest in economic matters, the odd inquiry about the opportunity of investing in cheap property. It may strike the Irish reader as surprising that the residents of a country they've been lead to believe was the in third world would be interested snapping-up property deals in their neighbourhood, surprising that is until one sees the prices of South Delhi apartments. We are talking millions and I don't mean rupees.
Delhi is not an easy city to live in by International standards. Footpaths are non-existent. To travel the shortest distances, even in swish neighbourhoods, you must take your chances with whizzing traffic., the implication being if you have to walk you don't count. Public transport is a mixed bag. The metro is over-crowded, buses have the reputation of being death traps. Fares for tuk-tuk drivers must be negotiated in advance. All have meters but whoever installed them has questions to answer because in all my time in India I have yet to come across one that worked. That the metered fair is about one quarter of the negotiated fare may also have something to do with it. There are regular power outages, though this is becoming less common, you cannot drink the water, and sometimes you run out of that, the air pollution, can at times, be as bad as anywhere in the world, and let's not get started on the subject of women's safety.
There are compensations: pomegranate for breakfast, fresh mango in season, champa flowers, mughlai food, south Indian veg thalis, parties on roof terraces. Hindustani music concerts, Sufi singing, the fantastical productions that are Punjabi weddings, the temples, and the castles and the mosques.
People often ask me should they visit India, would they like it? I answer yes, if they are up for a challenge. It is not the place for a relaxing holiday, even though that's there. It is not a place that you will be ambivalent about. No one returns from India and shrugs, "It was nice". You will come across the most amazing things you've ever encountered and the most appalling things , perhaps even on the same street. But I feel you cannot legitimately claim to be interested in travel and ignore India.
Challenges confront you at every turn but they're not just external ones. Exploitation and inequality is all too apparent. In Ireland we are not exposed to this directly though we certainly take advantage of it. When we buy a 20 cent piece of exotic fruit or a €2 t-shirt w do so thanks to the efforts of the low-waged or the under-aged. The difference is that in Ireland we never have to actually see these people. A trip to India forces one reflect on the realities of an unjust world.
But I'm always brought back to one prevailing characteristic in India: the irreconcilability of extremes, a nuclear power with many of its citizens without electricity, the third country in space, though many villages have no roads, a centre of philosophical and spiritual enlightenment that embraces rampant and crass materialism, a country with vast wealth, the most expensive private home in the world, a country of immense poverty and the home of bulk of the world's impoverished population . These extremes distress visitors unable to get a handle on the essence of the country but for Indians this, unfortunately, is just life.
My time here has allowed me to work variously TV, film and media. Shortly before my arrival there were two TV channels; those of the Indian National Broadcaster, now there are hundreds; Punjabi music channels, Tamil Movie channels, English News Channels, Hindi wildlife channels – a fascinating media landscape. A country where newspapers still make money, vast amounts of money, and where there are three channels devoted entirely to cricket.
I've done my bit to fly the Irish flag, organising various photo and video art exhibitions high-lighting Irish work and in the last two years establishing and running the Irish Film Festival. Films seemed an obvious choice. Indians love their movies (and their movie stars) but as with the rest of the world, the focus tends to be on commercial cinema, their own independent cinema is not as strong a it might be, western movies screened tend to be Hollywood blockbusters. So I have my work cut out for me.
Indeed Ireland is not widely known and when it is, it is seen as a part of the UK. But the assumption is it is pretty. I tell people it's like a hill station, to convey the sense of green, misty lands, and before people at home chortle at the idea of Ireland being misty, ("misty like cats and dogs"). Remember Indian towns like Cherrapunji are known to get an annual rainfall of 9 metres. In the baking heat of an Indian summer the idea of a cool land, spritzed with rain, is very appealing.
With last year's film festival I went with the theme of Irish Literature, the Irish cultural trump card, as it were. You may not be able t point out Ireland on a map but you've heard of James Joyce, right? How about Oscar Wilde, or G. B. Shaw? The festival went down extremely well so we're doing it again. This year the theme is one that has recently gained traction internationally; animation. Not only is it convenient to cite multiple recent Oscar nominations in the promotion of the event, there's also the additional angle of presenting something that is a genuine Irish-Indian collaboration; as many Irish companies work in partnership with Indian studios to produce TV series now seen on channels around the world.
We launched the festival last week with the beautiful and charming feature: The Secret of Kells. I circulated the synopsis and encouraged people to come and bring their kids. One reply asked if their children would have to know all about "The Bible" and "Jesus" to understand it. Because they didn't. I hadn't anticipated that being a factor in enjoying a family movie, then again, one can assume nothing in India.
Marc-Ivan O'Gorman is director of the Irish Film Festival of India, which runs from April 1st to 18th in New Delhi, Bangalore and Mumbai, supported by Culture Ireland and the Irish Film Institute. See irishfilmfestivalofindia.com for more details, or find them on Facebook or Twitter
If James Joyce is Ireland's most discussed and least read author, then Brian O'Nolan must be Ireland's most read and least discussed. Writing a regular, and much loved, column for 26 years in a national paper meant he had the sort of readership any novelist would envy but has he received the love bestowed on Ireland's literary grandees? Maybe it's because of his column that he, to paraphrase, Rodney Dangerfield, gets no respect. Maybe it's precisely because, like Dangerfield, Brian is funny that he has never been, well, taken seriously.
Many people will not know who I'm talking about when I say Brian O'Nolan because he is better known by his pseudonym, Myles Na gCopaleen, under which he wrote the Cruiskeen Lawn column for The Irish Times, and the popular Irish language novel An Beal Bocht, or maybe they know him as Flann O'Brien author of the seminal, At-Swim- Two-Birds, that was championed by Graham Greene, and said to be the last book read by the grandest of grandees, James Joyce. Flann was also the man who wrote the posthumously released The Third Policeman.
But there were other versions of Brian too, he was born into a gaelic revivalist family, so for the first decade of his life he was Brian Ó Nualláin, when he went to college he assumed the moniker Brother Barnabas, and towards the end of his life, when he wrote a column for the provincial paper The Nationalist, he did so under the pen name George Knowall. That column was Bones of Contention.
There may have been even more guises. So how does one find someone so set on hiding? The inspiration for the style of Bones of Contention was Todd Haynes', 2007 biopic on Bob Dylan, I'm Not There. In the film, Dylan (whose real name, of course, is not Dylan) is played by several actors (Cate Blanchett, Christian Bale, Richard Gere, etc.) as he morphs from one performing avatar to another; the protest singer, the leather-clad rockstar, or the grizzled desperado. Rather than attempting to show the artist with a single brush stroke, the film attempts to present its subject as a collage of the personas he created. Examining the many masks in order to get a clearer understanding of the face beneath.
In Bones of Contention, George Knowall hears of Brian O'Nolan's death and proceeds to investigate a man who resembles him so closely. His inquires are hampered by the continual arrival of a motley crew of disruptive students, diminutive gaeilgeoiri, and Jackeen know-alls. Undeterred by the interruptions, George makes calls to literary experts like Dr. Louis De Paor, comedians like Ardal O'Hanlon and Tommy Tiernan and authors Patrick McCabe and Julian Gough.
I'm Not There was not the only influence. The question of how to best capture, in audio, the surreal humour and postmodernist playfulness of Brian O'Nolan's writing pointed us towards another Irish man, a contemporary, who did to radio what O'Nolan was doing to newspapers. That man was Spike Milligan. Though missing the essential live quality of The Goon Show, and obviously, the genius of Milligan and Sellers, Bones of Contention makes a nod to the BBC comedy of the late '50s with brisk scene changes, cartoonish sound effects and interjecting announcers.
Brian O'Nolan once said that "the modern novel should be largely a work of reference", and in Bones of Contention we honour that philosophy by not only bringing his nom-deplumes to life and allowing them dictate the story (like his characters in At-Swim-Two- Birds), and inserting a couple of his literary creations, such as Pooka McPhelimy, his wife Miss Corrigan and an anthropomorphic bicycle, but we have, wherever possible, inserted snippets of his writings from across his novels and newspaper columns. As Flann might have said, for it is in his own words a man best speaks for himself.